About Me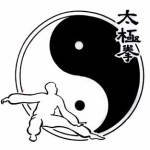 Rhoan
My erotic hypnosis Journey
Hello from New England (RI) and here is my story about my erotic hypnosis interest and the journey it took me on. My first experience seeing some form of erotic hypnosis was when I was in my early teenage years and one Saturday afternoon, I watched an old 'black and white' movie from 1936 called Dracula's Daughter starring Gloria Holder as 'the daughter'. There were several scenes in the movie in-which she used her eyes, voice and hypnosis to attract and finally seduced her male prey. Before I knew it, I was not only fully erect but I experienced my first HFO, at the time I had no idea what that was. I never thought about it till later on in life.
Fast forward to the early 1990's, my wife (at the time) and I went to a comedy club to see an R-rated hypnotist show. During the show he had asked for several volunteers so up I went thinking there is no way I will be hypnotized. Well, I was hypnotized and did not even realize it until he removed the "trigger" that he placed (it was an itchy nose feeling when he used the trigger). It was a fun evening but I again never gave it much thought about hypnosis after that.
Fast forward to 2012 when this time I saw an ad placed in the newspaper about an "erotic hypnosis fair" on a weekend in Worcester, Massachusetts. The "fair" had workshops, seminars on different topics about erotic hypnosis, demonstrations and meet n' greet female Dominatrixs, Goddess's etc. etc. So, I went to this one particular "Goddess" seminar whom I will remain nameless that had me so deep in trance and very aroused that at the end of her seminar, I purchased a few of her audio files on her erotic hypnosis technique(s)/programming and soon thereafter became one of her "treasure" as she called her followers. She retired in 2017 (not due to age).
I discovered Goddess Zenova in 2019 while I was researching Goddess's in Greek Mythology and doing a search for information of the subject and in the several pages of websites, reference material(s) etc. that I was scrolling through, there she was, Goddess Zenova, so I click on her website out of curiosity, and the rest is history.